Disclosure: As an Amazon Associate TelescopeFinder earn from qualifying purchases.
---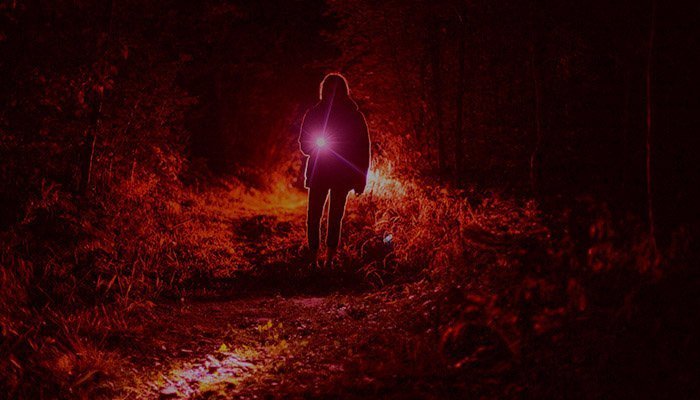 You have seen it everywhere and asked – why do astronomers use the red flashlight to see in the dark. You may also be wondering what is wrong with the good old white light. Why not use a normal light on low brightness.
The use of red light can also be seen in scientific laboratories, on ships and submarines as well as for military and hunting purposes. So what's the deal with red light and why it is used to see in the dark.
The red light helps with maintaining scotopic vision(night vision). Before we tell you in detail why astronomers use red flashlights and the role of red light in dark adaptation, it is important to know how our eyes prepare themselves to see in the dark.
How eyes adapt to darkness – Scotopic vision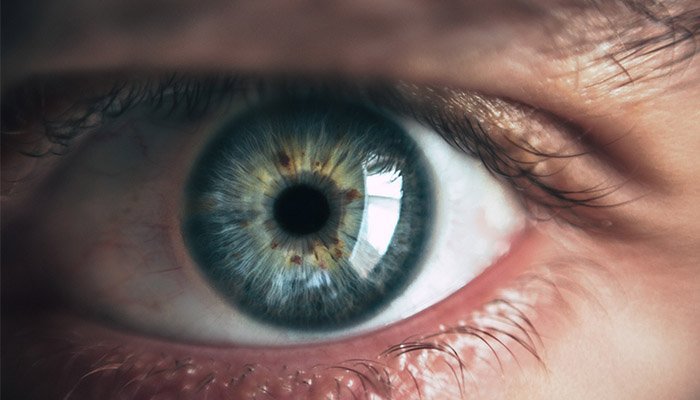 Our eyes are very good at adjusting to different levels of luminance. When you are in a bright environment the pupil contracts to reduce the amount of light entering our eyes.
Similarly, when you are in dark, a number of changes take place in our eyes to ensure the sense of sight. The process of dark adaptation involves three components of eyes.
Pupil dilation
Dark adapt of rod and con cells
Chemical processes – Rhodopsin buildup
Pupil dilation
When you are in the dark and the amount of available light is very low, the pupil (optical opening of eyes) gets wide open to allow the maximum amount of light to enter our eyes. This is the first step for the dark adoption of eyes.
Rod Cells and Cone cells
Rod cells and cone cells are the two photoreceptors in our eyes. The cone cells help us to see colors and they are present in three variants. The three types of cone cells are responsible for detecting different wavelengths of light corresponding to red, green and blue light.
The other types of photo-detecting cells in our eyes are the rod cells. They can detect light and can only see in the shades of black, white and grey. The rod cells are capable of seeing in very low levels of light.
Chemical Processes – Rhodopsin buildup
When you are in the dark, both cone and rod cells start to build a biological pigment called Rhodopsin. Rhodopsin is responsible for increasing the sensitivity of our eyes and making them dark adapted. The color sensing cone cells takes about 10 minutes to dark adapt, whereas the more sensitive rod cells can take north of 40 minutes.
When a sudden flash of light falls on the rhodopsin pigments – it quickly gets drained and you lose dark adaptation instantly. In this case, it can take another 40+ minutes for the eyes to properly get dark-adapted.
The projector analogy
Think of our eyes as a projector screen. When sufficient light is available the eye can use a normal screen. But when you have low levels of light the eye starts to build a better screen to use all the light available to form an image. This process of building a new and better screen is called dark adaptation of the eye.
When a dark-adapted eye with the modified screen gets exposed to sudden bright light, the screen burns down and needs repair and rebuilding to get back nigh sight capabilities.
Why red light is used for astronomy
As per wikipedia – The concept of red lenses for dark adaptation is based upon experimentation by Antoine Béclère and his early work with radiology. In 1916, the scientist Wilhelm Trendelenburg invented the first pair of red adaptation goggles for radiologists to adapt their eyes to view screens during fluoroscopic procedures.
The rod cells in our eyes have a peak sensitivity of around 530 nm and they cannot perceive all the wavelengths in the visible spectrum. Which means that light of higher wavelengths is invisible to the rod cells.
It can be seen from the graph, the Red light has a wavelength of around 635-700 nm which cannot be detected by rod cells. Whereas it is the highest wavelength which can be detected by cone cells making it a perfect candidate for maintaining the night site.
When you use red light only L-type(red light-detecting) cone cells participate in forming an image. The rod cells do not participate as red light is invisible to them. Now as we have seen the cone cells take only 10 minutes to get their full night sight capabilities means you are once again ready to see the stars.
Why not use blue, green or white light
As we can see in the above scale, blue and green light falls around 530 nm which is the peak sensitivity of the rod cells. Same is the case with white light. White light is the combination of all the visible wavelengths (380-740 nm). Using these lights will activate rod cells which will ruin the dark adapt and will take longer to get back the Scotopic vision(night vision).
Further, the blue light suppresses melatonin production, which is a hormone responsible for the sleep-wake cycle.
Intensity of light
The intensity of light plays a major role in the proper dark adaptation of eyes. Ideally, you should avoid any bright light from entering your eyes. Even when you are using a red flashlight – an excessively bright red light will have a more negative effect than a very dim white light.
Red light mode for smartphone screens- astronomy tip
It is always better to use a physical star map or a planisphere when you are in the wild and avoid the flashing light of the smartphone screen. In case you are using a smartphone, it is advised to keep them on low brightness levels. On top of that many smartphones comes with a red light filter which keeps your night vision intact.
Red light mode for iPhone
Follow these steps to apply a red light filter to your iPhone
Go to – settings > general > accessibility > display accommodations > color filters
now slide the intensity and hue slider to max level
Red light mode for Android
There is no inbuilt red light mode for Android smartphones but you can achieve it through an app called Twilight.
Red flashlights for astronomy
Till now we have seen why astronomers use red light at night. The next thing we are gonna talk about is the red flashlights.
If you don't want to be the guy with the white light and look like a noob in the next star party, here are some of the red flashlights you should consider.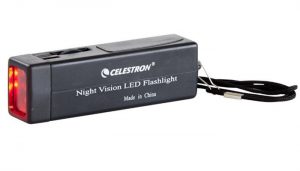 Celestron Astro Night Vision Flashlight is one of the most common handheld flashlight designed specifically for astronomers. It uses two red LEDs instead of red filters for better red light production. It comes with various levels of brightness controls. The flashlight works on a single 9v battery which is pre-included in the box.
For more options for astronomy flashlights check out – 6 best red flashlight for astronomy.
A head-mounted red flashlight could also be great for hands-free operation. You can also repurpose your old flashlight and cover its front glass/plastic with a red cellophane plastic or nail polish to make your own DIY red flashlight.
Which red flashlights to avoid
There are a number of flashlights available in the market but not all of them are meant for astronomy. Ideally, you should look for a flashlight with adjustable brightness. You should avoid very bright red flashlights.
You should also avoid a multicolor flashlight with the option to switch between different colors or white light. Using these flashlights – you are one accidental click away from flashing white light and ruining your night vision.
How to shorten the time period of dark adaptation
Cautiously taking care of what you look at before going to the stargazing adventure can help pre-build Rhodopsin levels in your eyes. So that by the time you are on the gazing spot you have already achieved some levels of night sight. Meanwhile, you should avoid looking directly at bright objects such as street lights and your phone screen.
---
References (all links open in a new tab)
[1] The physics of sunsets – Science blog
[2] Light and dark adaptations – Webvision
[3] Accelerated dark adaptation – Wikipedia
[4] Seeing single photons – Physicsworld
[5] Evolution of color vision in vertebrates – NCBI
[6] George Wald – Wikipedia